COMPETITION TIME!
How Many Piglets will 'Pippa' Pig Have???
OK fans & friends of Elbourne Wines, it is time to put your thinking (guessing) caps on!!
One of our favourite Wessex Saddleback sows "Pippa" is about to give birth to a little litter of piglets!!! Everyone here at the vineyard is super excited & with the anticipation of the new arrival/s, we thought it would fun to run a competition to see who can guess the CORRECT NUMBER OF PIGLETS!!!!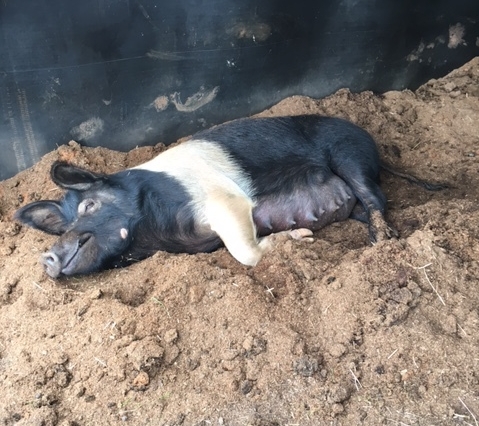 With the impending birth in coming days, we will keep under wraps & give little updates over the next week or two, with the grand tally to be unveiled in two weeks!
PLEASE LIKE, SHARE & INCLUDE YOUR GUESS in your shared post.
As there will no doubt be multiple friends with the correct number, we will choose at random the winning punter! There will also be a FREE bottle of wine for 2nd & 3rd placing.....
THE PRIZES:
1st PRIZE: A unique collectors edition 2012 Trophy Chardonnay gift box. Fully encased in a wooden display box with commemorative plaque, corkscrew, pourer, stopper & ring
2nd PRIZE: bottle of 2014 Single Vineyard Shiraz
3rd PRIZE: bottle of 2014 Single Vineyard Chardonnay
Good luck people, so start trying to figure out just how many little piggies "Pippa" is hiding away in her belly!!! JUST LIKE, SHARE & LEAVE YOUR GRAND TOTAL IN THE POST
Cheers
Elbourne Wines!